82nd Annual Conclave Closes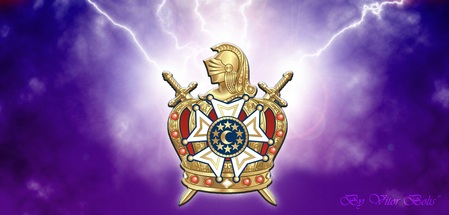 Conclave 2012 is in the past...
The 82nd Annual Connect DeMolay Conclave was declared closed by new State Master Councilor Matthew J. Lingenfelter on Sunday July 15, 2012.
This year conclave was deemed a success by many who attended. We saw much competition, much chapter enthusiasm, much chapter spirit, but most of all we saw much DeMolay Comradeship.
Edward W. Slade Chapter earned themselves the 2012 Mid-Year Growth Award. Having brought 8 new members into DeMolay this year, put them just ahead of runner-ups Doric Chapter (7) and Sleeping Giant Chapter (6). Connecticut DeMolay is still working toward the goal of at least 62 by year end.
Robert H. Heller Chapter took home the coveted PSMC Conclave Chapter Spirit Award for their united display of chapter brotherhood all weekend long, beginning Friday evening all donning the same sunglasses for session, even providing a pair for Dad Needham to look cool. Saturday was the patriotic hats. For Sundays Installation, all chapter members present wore stylish formal hats (of the party store variety).
John "Beethoven" Meneses was awarded the Damian Becroft Conclave Sportsmanship Award "For conduct and attitude considered as befitting participation in sports, in life's lessons and in living the precepts of the Order of DeMolay, especially fair play, courtesy, and gracefulness in victory and in defeat during this year's Conclave. This is an annual award that is presented at each Conclave in memory of Brother Damien Becroft, who exemplified all of this and more."
Doric Chapter, for the 2nd year in a row, emerged as the Conclave Winners. Having dominated the sports field, the chapters placing in ritual did not stand a chance against this juggernaut.
Edward W. Slade Chapter took 2nd place, Robert H. Heller Chapter came in 3rd.
Congratulations to all and Thank You for a memorable weekend.